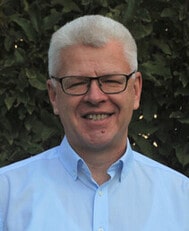 Dr. Oleg Yevtushenko
Research & Development
Oleg was born in Kharkov, Ukraine. He holds a Master of Science Diploma in Solid State Physics from Kharkov Polytechnic University, Kharkov, Ukraine and a PhD in Solid State Physics from Institute of Radiophysics and Electronics, National Academy of Sciences of Ukraine (IRE NASU), Kharkov. His scientific career path included positions at
Institute of Radiophysics and Electronics, National Academy of Sciences of Ukraine (IRE NASU), Kharkov, Ukraine
Max Planck Institute for the Physics of Complex Systems, Dresden, Germany
University of Regensburg, Regensburg, Germany
Abdus Salam International Centre for Theoretical Physics (ICTP), Trieste, Italy
Friedrich-Alexander Universität Erlangen-Nürnberg, Erlangen, Germany
Ludwig-Maximilians-Universität München, Munich, Germany.
His research activities are in the areas of
Symmetry protected transport in topological insulators and quantum wires
Low-dimensional systems with interactions
Transport and quantum phenomena in mesoscopic systems and carbon nanotubes
Localization transition and criticality in disordered systems
Unconventional random matrix theories and their application in physics
Transport and rectification in classically chaotic systems.
Currently he is working as a Senior Scientist at the Institute for Theoretical Condensed Matter Physics at the Karlsruhe Institute of Technology (KIT), Germany.
He is working part-time at nextnano on advanced research topics such as Electron Flying Qubits.
Contact
oleg.yevtushenko [at] nextnano.com